After a few days of exploring Serbia, I finally got to Belgrade. To be honest I didn't have high expectations, but I was wrong.
This is the second part of my article about my road trip in Serbia. In the first part, I talked about visiting Vrnjačka Banja and Kopaonik ski resort. Now that you know the full story, let's find out more about what happened in Belgrade.
Cathedral of Saint Sava
My accommodation was very close to the Cathedral of Saint Sava, which is the largest Orthodox church in south-eastern Europe, and one of the largest Orthodox churches in the world. It has 70 meters in height (82 meters adding the cross on the top of the dome). The cathedral's architectural style is Serbian-Byzantine, but the interiors are not yet finished.
Belgrade city center
After almost half an hour of staring at the huge cathedral, I went towards the city center. What I noticed is that Belgrade is a pretty clean city (at least compared to other East European cities). Also, I've noticed that the buildings have beautiful facades, that are well maintained and taken care of.
The center's pedestrian zone looks like this: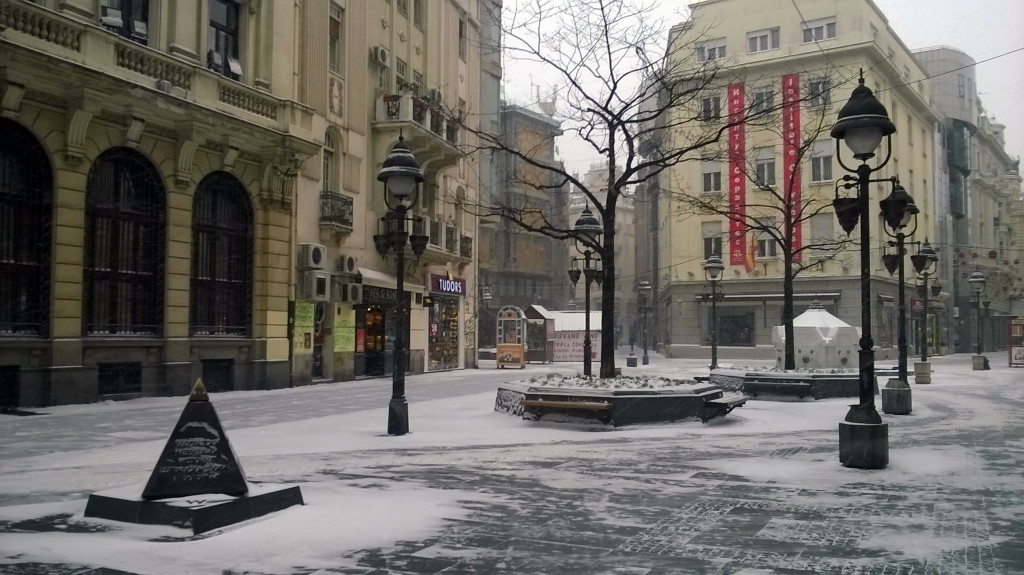 Belgrade Fortress
Don't be disappointed that the pedestrian zone ends. If you look further, you will see a tower in the distance. That is Belgrade Fortress and consists of Kalemegdan Park and the old citadel. There is no entrance fee to walk inside the fortress walls, and it's open 24/7. It had a troubled history so far, with many invasions, sieges, repeated destruction and conquests.
The fortress is situated on the confluence of River Sava and Danube and offers a beautiful view of the New Belgrade (Novi Beograde). There, you can also see one of the most famous landmarks of the city: "The Victor" monument. It is 14 meters high and commemorates Serbia's victories during the Balkan Wars and WWI.
Even if one of my biggest wishes was to visit Nikola Tesla Museum, I couldn't make it. But I promise to come back and see it someday.
There would be much more to say about Belgrade and Serbia, but all in all it was a unique experience. What about you? Have you ever visited it or would you want to? Comment below and let me know.