After experiencing The Seven Ladders Canyon, I felt like I needed to step up my adrenaline game. And I did, by deciding to complete the longest marked canyon in Romania – The Stan Valley Canyon (Romanian: Valea lui Stan). And all I can say is that this canyon exceeded all my expectations.
If you know some things about Romania, you probably heard before about Transfagarasan Highway. It's a road included in almost any list of the most amazing roads in the world. So if you visit Romania, chances are you might want to see it for yourself. If that's the case, you should know that Stan Valley Canyon is very close by. Actually, the track starts from the side of the road, just before Vidraru Dam. The trail marking is a red dot in a white circle, but sometimes the markings are not very visible, so following the riverbed should do the trick.
The Stan Valley Canyon can be completed without special equipment, but some training, previous mountain experience and a strong sense of balance are highly recommendable. Also, you should consider proper footwear, like mountain boots with outsole made of adherent material. Although the track starts as an easy one, overall it has a medium level of difficulty, requiring your full attention on several segments. As a side note, I don't recommend this canyon for kids. The Stan Valley Canyon is much more dangerous than The Seven Ladders Canyon. Also, it is longer and requires more skills and strength to complete it.
Besides the natural wonders of the canyon (waterfalls, impressive mountain formations and dizzying heights), there are many man-made elements that will help you keep going. There are numerous metal ladders, cables and other support elements.
Shortly after you start walking through the forest you'll find several waterfalls with beautiful water basins:
Then the metal ladders start to appear. They are both horizontal and vertical, small and big. Make sure you don't look down while climbing them.
The main forest footpath is a good way to catch your breath, since the landscape is very relaxing.
Soon you'll reach a place guaranteed to leave you speechless. Imagine a landscape two water basins, with waterfalls and tall stone walls between them. And you get to see all this from a high and amazing bridge.
From now on, it gets harder and harder to advance. There are some sectors that require having a strong connection with the metal cables provided. Literally.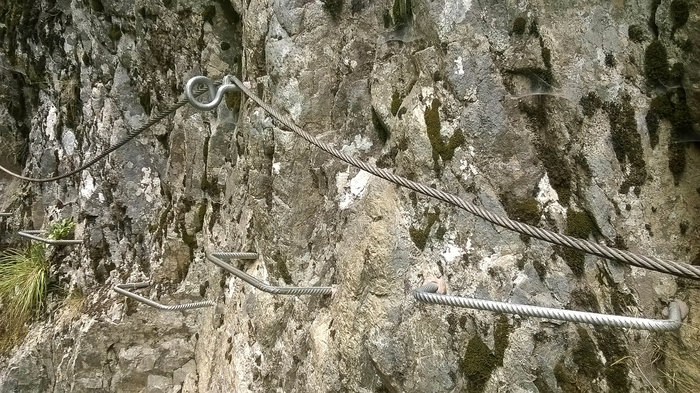 When you'll think you've done it all, you'll face another challenge: rock climbing. Be extra careful here, there is a high risk of injury, due to slippery rocks.
And if you didn't believe me when I said this track is not for kids, you'll probably be convinced after you see the following photo, which is already taken from a great height: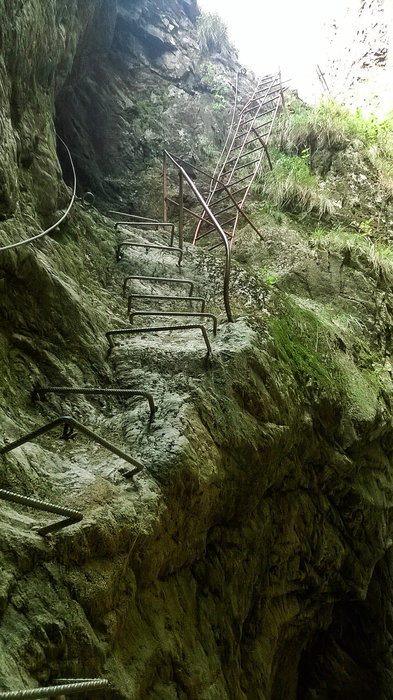 The path will continue in the woods. You'll know you almost completed the track when you'll reach Călugăriţa Meadow (English: Nun Meadow). It's a nice and quiet place to catch your breath and regain your strength.
From this point the markings disappear, but the road is obvious. If you reach a beautiful lake, you're on the right track. This is Vidraru Lake. The view is simply amazing.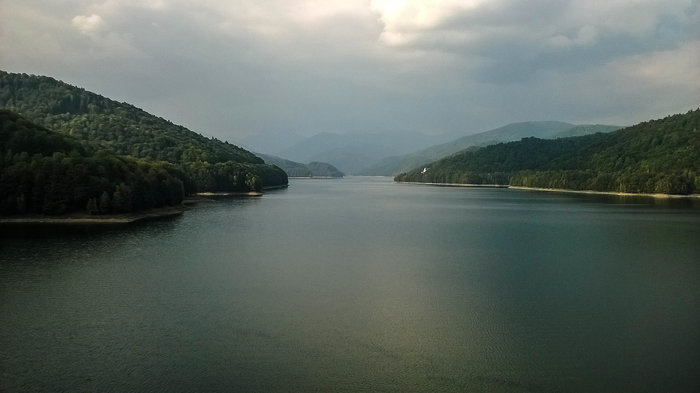 Straight ahead you can also see the impressive Vidraru Dam.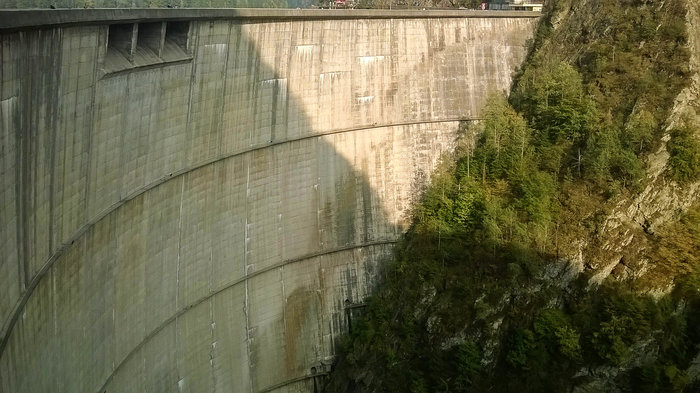 To your left is a tunnel that will lead to your starting point.
Accommodation
While some come from all over the country to the canyon specifically for this trail and return the same day, there are others that make Stan Valley Canyon a part of their Transfagarasan area exploration. In this case, you can find an accommodation nearby and use it as an intermediate step of a bigger itinerary. Here are some options that are the closest to the canyon:
Hope this destination sparked that adrenaline thirst that all the adventure seekers have. Let me know in the comments below if you think you could complete the trail and if you want to give it a chance for a full outdoor day sometimes soon.