Hey there, fellow wanderer! Welcome to Zadar, a hidden gem nestled along the stunning Adriatic Coast of Croatia. With its rich history, vibrant culture, and breathtaking landscapes, Zadar offers a unique travel experience for adventurers, history buffs, and nature enthusiasts alike. Zadar is pretty special to me. After dreaming for literally years to visit Croatia, I finally started my Adriatic coastline roadtrip from this very small city. This comprehensive travel guide will provide you with essential information to make the most of your visit to Zadar, including how to get there, what to know before you go, transportation options, the best time to visit, and an exciting array of activities and day trips.
Getting to Zadar
So you want to know how to get to Zadar. Let's explore the possibilities.
By air: Like I said, for me, Zadar was my starting point in Croatia and I got there by air, coming from Bucharest. If you are from a major European city, chances are you can hop on a plane that will whisk you to Zadar International Airport (ZAD).
By road: If you have a car and you're down for a roadtrip, rev up your engines and hit the highways! Zadar is easily accessible by well-maintained roads, connecting you to the rest of Croatia and neighboring countries.
By Ferry: Fancy a sea voyage? Zadar has got you covered! Hop aboard a ferry from one of the nearby Croatian islands or even venture from Italy. I experienced a full night on the Adriatic Sea while going from Dubrovnik to Bari (Italy). Even though I didn't take any ferry to or from Zadar, I can assure you that if you choose this option you will have a very special experience.
What to Know Before Going to Zadar
Currency: Keep those coins jingling! Croatia dances to the rhythm of the Croatian Kuna (HRK). While it's advisable to have some cash on you, please note that mostly you can pay with card. To benefit from low exchange rates and high flexibility, I recommend using Revolut.
Language: Don't worry about mastering Croatian in a flash! Of course, it's always useful to know a few usual phrases, but I was surprised at how many people knew English in this country. Therefore, don't worry too much about language barriers, you'll always find a Croatian willing to help you out.
Local Customs: Croatians are known for their warm hospitality. It's customary to greet people with a friendly "Dobar dan" (Good day) and to say "Hvala" (Thank you) when receiving service.
Safety: Zadar is generally a safe city, but it's always recommended to take normal precautions like anywhere else. Keep an eye on your belongings, avoid isolated areas at night, and follow local advice for a safe and enjoyable experience.
Where to stay
If you're a solo traveler or a backpacker on a budget, a hostel might be the best option for you.
I recommend Sky Hostel, which not only is the absolute cheapest accommodation on Booking.com, but it also has stellar reviews. Here you benefit of free parking, tea and coffee maker in all rooms, a 24-hour front desk (which means you can arrive at any hour, even at night), towels and linens included in the price, and much more.
For couples, I recommend Villa Queen. The property is modern, super clean and has an excellent price. It's not very central, but if you have a car you can move around easily (parking is free), but walking to the city center is also doable.
If you're feeling more comfortable in a cozy hotel room, why not give Hotel Sky a chance?
If your requirement is to stay right in the Old Town, this modern apartment is the right choice. It features a private kitchen, where you can prepare your meals. There is also a coffee machine which comes complimentary to the balcony and terrace.
For the luxury life lovers, I recommend Apartment Bruno – a beachfront apartment, very modern and stylish. It is a 2 bedroom apartment, very spacious, with a hot tub. The perfect place to take amazing photos with a glass of champagne!
For groups, check this 3 bedroom apartment, located very close to the city's main points of interest and with plenty of space for all your friends!
Getting Around Zadar
Zadar is a compact city that can be easily explored on foot. Here are some transportation options within the city:
Public Transportation: Zadar has an efficient public bus network that connects different parts of the city. Tickets can be purchased on board or at newsstands.
Bicycles: Zadar is a bicycle-friendly city with well-marked bike lanes. You can rent bicycles from various rental shops to explore the city and its surroundings.
Taxis and Ridesharing: Taxis are available throughout the city, and ridesharing services like Uber operate in Zadar, providing convenient transportation options.
Best Time to Visit Zadar
Zadar experiences a Mediterranean climate, with warm summers and mild winters. The best time to visit Zadar is during the spring (April to June) and autumn (September to October) when the weather is pleasant, and tourist crowds are smaller. Summer (July and August) is the peak tourist season, offering lively festivals and events but with larger crowds and higher prices.
Personally, I visited Zadar in September and although the sun had some strong rays from time to time, the weather enabled me to walk around the city all day long, without continuously looking for shade. It also rained one day while I was there, so you have to take into account the chances of rainfall when visiting in Autumn (or Spring), especially if you're in town for only a day or two (for some that might ruin the experience). Also, if you want to go to the beach, the summer months (even September to some extent) are ideal to hit the waves and catch a tan. My Croatian friend told me that in the summer the weather is way too hot and that September is perfect for the beach, but if you ask me, I would have preferred the mercury to be a little bit higher in the thermometer. I guess it's a matter of personal preference. Hence, I didn't sunbath at any beach in Zadar, but I did it later on, in the islands near Dubrovnik.
Must-See Attractions and Activities in Zadar
The Sea Organ and Sun Salutation: Witness the unique seafront installations that combine art, nature, and technology. The Sea Organ creates melodic sounds as the waves interact with the organ pipes and the Sun Salutation mesmerizes visitors with its colorful light display.
St. Donatus Church: Explore this remarkable 9th-century church, an iconic symbol of Zadar. Its circular shape and Byzantine architecture are truly captivating.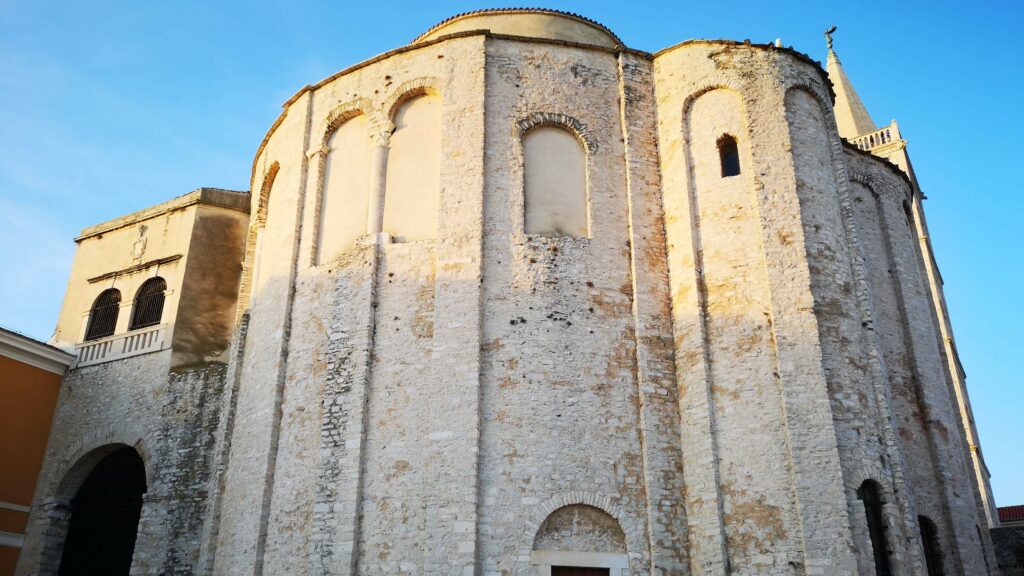 Zadar Cathedral: Visit the stunning Cathedral of St. Anastasia, a magnificent Romanesque building adorned with intricate stone carvings and a bell tower offering panoramic views of the city.
Five Wells Square: Discover the historic square featuring five wells, built in the 16th century to provide the city with water during sieges. The square is now a lively gathering place with cafes and art exhibitions.
Zadar Archaeological Museum: Delve into Zadar's rich history at this museum, housing a collection of artifacts from ancient times to the Middle Ages.
Captivating Day Trips from Zadar
Plitvice Lakes National Park: Embark on a day trip to one of Croatia's most remarkable natural wonders. Plitvice Lakes National Park boasts a series of turquoise lakes, cascading waterfalls, and lush forests, creating a picturesque paradise for nature enthusiasts.
Kornati National Park: Join a boat tour from Zadar to the mesmerizing Kornati archipelago, a protected area encompassing 89 stunning islands and islets. Enjoy sailing, swimming, and exploring the untouched beauty of this marine wonderland.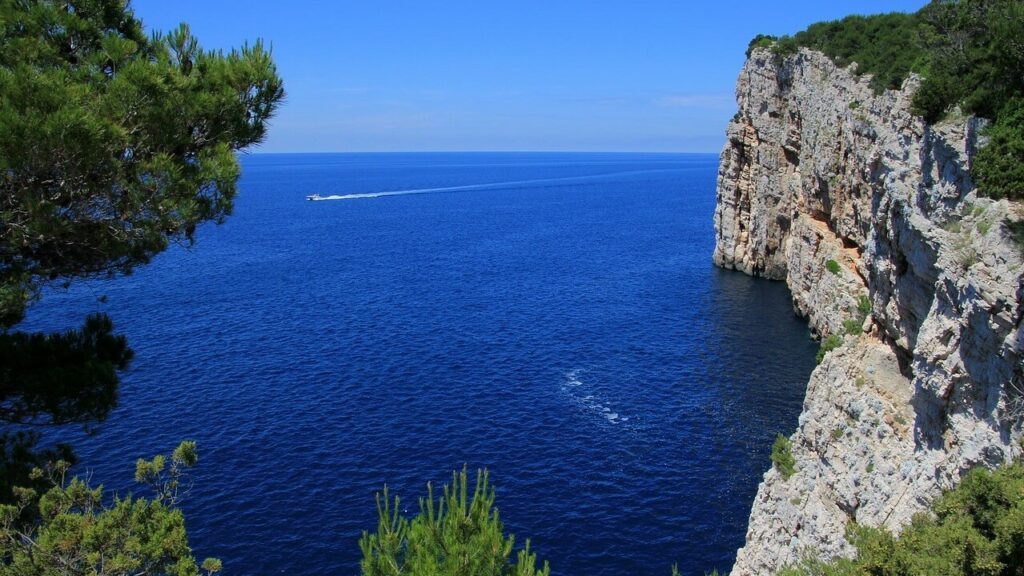 Nin: Visit the historic town of Nin, located a short distance from Zadar. Explore its charming old town, visit the smallest cathedral in the world, and relax on the beautiful sandy beaches.
Krka National Park: Experience the natural splendor of Krka National Park, known for its magnificent waterfalls and crystal-clear pools. Take a refreshing swim beneath the cascades and explore the park's network of wooden walkways.
Zadar, Croatia, is a destination that seamlessly blends ancient history with modern attractions, stunning landscapes, and warm hospitality. From its architectural marvels to its enchanting natural beauty and captivating day trips, Zadar offers an unforgettable experience for every traveler. Plan your visit wisely, immerse yourself in the local culture, and let the magic of Zadar unfold before your eyes.