Gothenburg was the first city I ever visited in Sweden. What I found is that it is a a fascinating mix of modern and traditional culture. In this article, I'll take you through the perfect 3-day itinerary to explore the city and experience its many attractions. This itinerary is ideal especially if you love both wandering around museums and exploring the outdoors. So follow along to discover what can be your next city break destination.
Day 1: Get to know Gothenburg's history and culture
Start your day by visiting Feskekörka – a unique looking fish market, which doubles as a landmark for Gothenburg. The building dates back to 1874 and resembles a Neo-Gothic church.
Next stop is Gothenburg City Museum, where you can learn about the city's history, starting from the old days when vikings were still around. If you visit this one, you can proudly say to all of your friends that you saw the remains of Äskekärr ship – the only Viking ship on display in Sweden and the only Viking ship in the world with a runic inscription!
Next, you can head over to the Maritman, where you can see up close a collection of all kinds of vessels, including cargo ships and submarines and you can even go on board to get a glimpse of the life at sea.
In the evening, visit the Gothenburg Opera House, which is known for its unique architecture and excellent performances. It's a great way to end the day and experience some of the city's culture.
Day 2: Explore more museums along with the city's parks and neighborhoods
Start the day at Gothenburg Museum of Art, where you can admire works by famous artists such as Rembrandt, Rubens, Picasso and Monet. The museum also houses a fantastic collection of Nordic art from the late 19th and early 20th centuries.
Very close to the Museum of Art is the Scandinavium, an indoor arena that over the years was used for countless sporting and entertainment events. The arena is very important for the locals and it's worth a visit. Artists like Prince, Whitney Huston, Led Zeppelin or Iron Maiden held concerts here.
If you're feeling the need for an adrenaline rush, you can also reserve a few hours for Liseberg amusement park. There are attractions both for kids and adults. To check them all, visit Liseberg's official website.
Something I urge you not to miss is the Museum of World Culture. Here, you can learn many things about civilizations around the world and it has a great range of artifacts on display.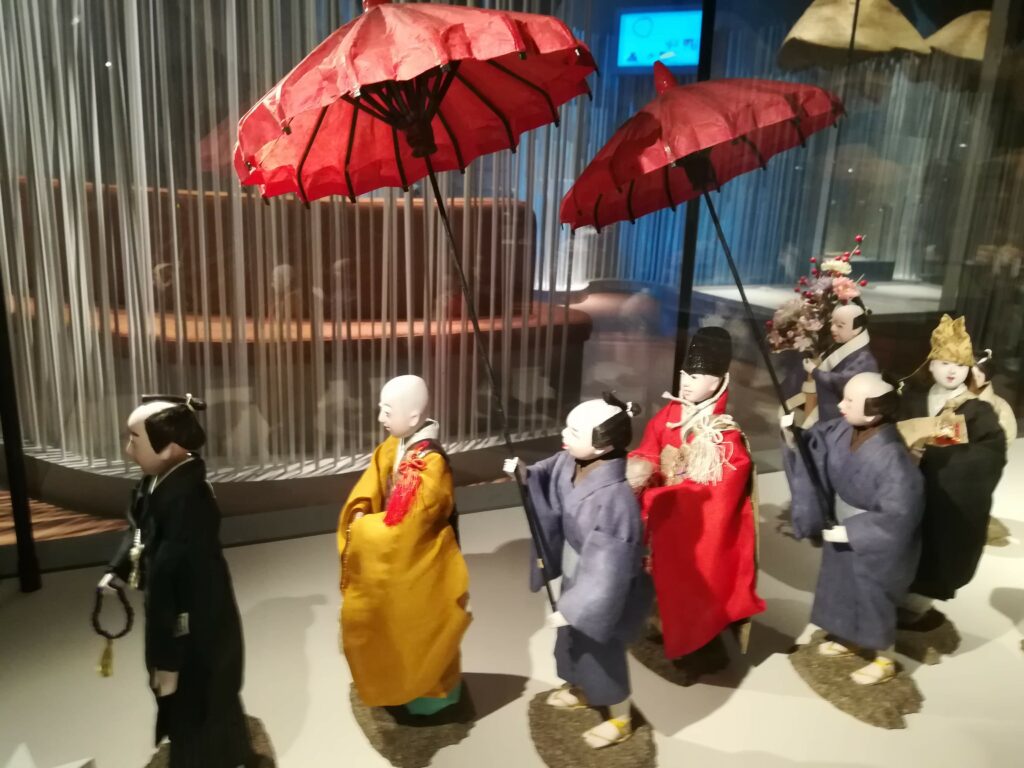 Afterwards, take a stroll on the Linné street, which is known for its vibrant street art and unique boutiques. Here, you can find some of the city's best coffee shops, bars, and restaurants.
Now head towards Gothenburg Botanical Garden, which has more than 16,000 species of plants from all over the world. The garden is a great place to relax, take a walk, and enjoy the beautiful scenery.
The Slottsskogen Park, which is in close proximity of the Botanical Garden, also has a lot to offer. Slottsskogen Park is a large public park located in the city center. It's a great place to have a picnic, go for a jog, or visit the zoo. The park also has a beautiful rose garden and a lake.
Next on the list, a stroll through the Haga district, one of Gothenburg's oldest neighborhoods. It's a charming area with cobblestone streets, cafes, and small shops. Try some of the traditional Swedish treats like cinnamon buns and lingonberry juice. Right in the middle of the Haga District there is a park where you'll find Skansen Kronan a fortress that offers 360° views over the city and moreover, it's completely free and open 24/7! In the evening you can experience the many pubs in Haga district. I personally tried a few, but Dansken Bar&Pub caught my interest with some good quality live music.
Day 3: Experience the city's food scene and natural beauty
Start the day with a traditional Swedish breakfast of rye bread, cheese, and cold cuts at one of the city's many cafes.
To continue this day, I'm going to present three different options.
Option 1: This is the itinerary I chose to explore the places nearby Gothenburg and you can follow along if you are in for a long walk.You can cross the bridge over Göta Älv river at Hisingbron, either by foot, or by bus. On the other side, you will be greeted by Ringön, a small locality situated on the Northern banks of this river. Next, I headed south-west to get to Eriksberg. On the way there, I stopped for a bit at the Gothenburg Mosque, which is a bit weird looking for a mosque, but in my opinion, that's what makes it interesting.
Then I took a stroll though Keillers Park, which has some impressive rock formations, a lake and some panoramic views from above over Gothenburg. Next, I headed to the small river port Sannegårdshamnen, then to Sörhallsberget Park. Going south, I got to Vindarnas Tempel, which is a nice spot to take pictures in, right next to Sörhallsberget Viewpoint. Unfortunately, the meaning of this artwork is not disclosed in any way and remained a mystery to me, but it was nice walking around its tall brick walls. If you keep the south-west direction, you will get to Älvsborg bridge (Älvsborgsbron), which will take you back to Gothenburg.
Option 2: Another option for this third day is to take a ferry to the nearby Gothenburg archipelago, which is made up of dozens of islands. The archipelago is known for its beautiful scenery, hiking trails, and seafood. You can visit one of the islands for a day trip or spend the night in a traditional Swedish cabin. The archipelago is pretty big, so I recommend you choose the Southern part of the archipelago to visit, because it's closer to Gothenburg and therefore, easier to access. Moreover, the Southern islands are car free and you can enjoy the scenery without worrying about traffic. For more useful info about the Gothenburg archipelago, including how to get there, along with an extensive description of its islands, read this guide.
Option 3: Nestled just outside the bustling city of Gothenburg, Stora Delsjön lake offers a peaceful escape from the urban landscape. This serene lake, surrounded by lush forests and rolling hills, is the perfect destination for a day trip. After a short bus or tram ride from the city, you'll arrive at Stora Delsjön and be greeted by the tranquil atmosphere. Take a stroll around the lake and marvel at the stunning scenery, or hike up to one of the nearby viewpoints for a breathtaking panoramic view.
For the more adventurous, there are plenty of opportunities for outdoor activities at Stora Delsjön. You can rent a kayak or canoe and paddle your way around the lake, or go for a swim in the clear, cool water. If you're a fan of fishing, bring your gear along and try your luck at catching some local fish species.
After working up an appetite, head over to one of the nearby picnic areas and enjoy a traditional Swedish fika (coffee break) with some delicious treats from a local bakery. Or, if you prefer, pack a lunch and enjoy a scenic picnic with a view of the lake.
At the end of the day, you'll leave Stora Delsjön feeling refreshed and rejuvenated. This peaceful oasis offers a much-needed break from the hustle and bustle of city life, and is a must-visit destination for anyone looking to experience the natural beauty of Sweden.
In the evening, head back to the city for a delicious dinner at one of the city's many seafood restaurants. Some popular dishes include smoked salmon, herring, and crayfish.
Wrapping up
After three unforgettable days exploring the charming city of Gothenburg, you'll leave with a newfound appreciation for Swedish culture, cuisine, and way of life. From strolling the picturesque streets of Haga to indulging in local delicacies at the Fish Market, you've experienced some of the best that Gothenburg has to offer.
As you prepare to depart, take a moment to reflect on your journey and the memories you've made. Perhaps you'll think back to the stunning views from Skansen Kronan, or the thrill of riding the Liseberg rollercoasters. Or maybe you'll fondly remember the warmth and friendliness of the locals who welcomed you with open arms.
No matter what your favorite moments were, one thing is certain: you'll never forget your time in Gothenburg. And as you board your plane or train, you'll know that you've uncovered just a small fraction of the treasures this vibrant city has to offer. Until next time, Gothenburg. Tack så mycket! (Thank you very much!)